The Coronavirus pandemic has thrown up many challenges for employers; furloughing staff, transitioning to working from home, creating COVID-19 secure workplaces, deciding who to bring back to the workplace and trying to sustain their business, and the jobs of their employees.  Employers tell us this has caused a myriad of emotions and the weight of responsibility weighs heavy on their shoulders.
Despite their best efforts, many employers will be forced to make the difficult decision to reduce the number of people they employ and following a fair and transparent redundancy process is important for many reasons.  It not only helps to avoid employment law breaches but it demonstrates fairness and transparency and an appreciation of the impact of a redundancy process on the individuals affected, as well as on the colleagues they leave behind.
This guide will help employers to achieve a fair and proper process.
1. You need to work out how many redundancies you need to make. Think about whether it's a redundancy or a reorganisation scenario. Also think about whether there are ways of avoiding redundancies.  There are several options to explore and an employer has a duty to avoid redundancies where possible.
2. If you're proposing to make more than 20 people redundant from one establishment, you need to start consulting with your recognised union (if you recognise one) or start the process of electing employee representatives.
3. Choose your selection pool and provisionally choose your selection criteria against which affected employees will be scored, i.e. qualifications, skills, performance, absence etc. This is necessary to ensure a fair and transparent selection process.
4. Write to those who may be affected, explaining why you're making redundancies, setting out the anticipated number of redundancies and the pool they're being drawn from, telling them about the proposed selection criteria, and explaining the whole process and timetable.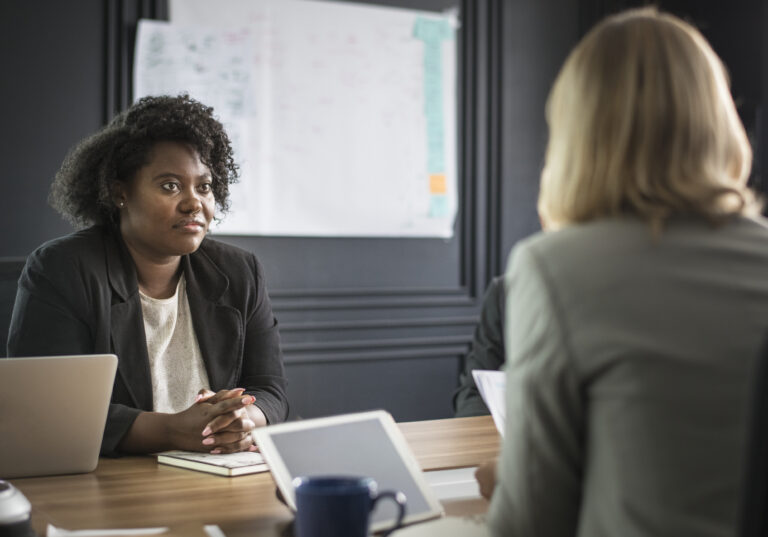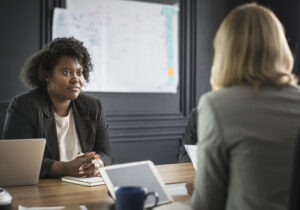 5. Call for voluntary redundancies, explaining the terms of any enhanced voluntary redundancy package.
6. Hold your first individual consultation meeting with each person affected. Explain the position again, give them the chance to comment on the selection criteria (or, if you're consulting collectively, do that as part of the collective consultation), and discuss voluntary redundancies. Listen carefully to any suggestions they make, and if you agree with their suggestions, do what they've suggested.
7. Do the individual scoring, and send each employee a copy of their score sheet. Ideally send them anonymised scores for others, but if that would be difficult, tell them which quartile their score falls into. Either way, tell them the break point, i.e. the score above which people's jobs are safe.
If you're consulting collectively, you'll also be meeting regularly with the representatives while all this is going on to discuss ways to avoid redundancies and soften the impact.
8. Hold a second consultation meeting with all the employees who fall below the break point. Go through their scores with them and give them the chance to explain if and why they think you may have underscored them. Listen with an open mind. If you accept what they say, adjust their scores. If that moves them above the break point, pushing someone who was previously above it down underneath the break point, you need to hold this second consultation with the employee who has been pushed below the break point, allowing them to comment on their scores. If you don't accept their arguments, make sure you keep a note of what they said and your reasons as to why you didn't accept it. Also, at the second consultation meeting, open discussions about alternative employment. Is there a role elsewhere in the organisation that you've identified as suitable? Is there anything they'd like to be considered for? Invite the employee to consider their position and get back to you within the next few days if they want to be offered or considered for any particular role.
9. If no suitable alternative employment has been identified and you have not revised their scores upwards, hold a third and final consultation meeting at which you tell them their selection for redundancy is now confirmed and you are giving them notice. If you have identified suitable alternative employment, explain and offer it to them. If not, tell them you will keep looking (and actually do so) up until the date their notice expires. Explain their right to time off to seek new employment. Remind them they can come forward at any time with suggestions for alternative employment. Explain how their notice pay, redundancy payment and any other payments will be calculated, and tell them when their final day of work will be. If they have any outstanding holiday, consider making them take it during their notice period. Make it clear whether you want them to work their notice or whether they can stay at home. Offer a right of appeal.
10. Keep looking for alternative employment, and keep a paper trail of your search. In a large organisation, you might need another meeting to discuss alternative employment again.
11. When their notice period expires, make any outstanding payments (likely to be outstanding holiday pay, outstanding expenses and their redundancy payment).
12. Turn your focus to the employees who were not made redundant, they may need support.  Change affects people differently and the process of downsizing and the termination of their colleagues' employment could have a dramatic effect on those employees you choose to retain.
If you need advice on the alternatives to redundancy or support with implementing a fair and proper process, contact us for a no obligation discussion.