ABOUT US
Inside Advantage was founded by Monica Beckles a Chartered Member of the CIPD qualified in business, employment law and mediation. At the heart of our business is the belief that building collaboration and trust by introducing good people management processes will benefit the business as a whole through increased effort and productivity.
We provide strategic HR support to businesses in numerous industries at different stages of their development. We have supported start-ups to establish compliant HR routines and large corporates with complex disciplinary and grievance matters, mediating many senior executive disputes.
Monica Beckles – Founder and Principal Consultant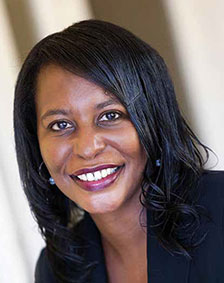 Monica never started out in HR. She made the transition because she recognised its impact on business success while on the board of an award winning credit management and customer rehabilitation organisation.
When she assumed control of core operations, Monica really began to appreciate the critical importance of people management to business success and her approach was instrumental to the organisation's growth. Known for her ability to embed a culture of performance management while improving employee relations and quality of service, Monica provides no-nonsense pragmatic guidance and support with a focus on bottom-line improvement.
Monica builds strong collaborative relationships with her clients built on honesty and integrity. She is staunchly committed to helping her clients and their employees gain mutual benefit from their employment relationships. Delivering work of the highest quality Monica accepts nothing but the best from those who work with her ensuring her clients receive a first class service.
Consultants
Our team have been carefully selected for their HR and business experience, values and professionalism. Every consultant is a qualified member of the CIPD with significant business experience in a variety of roles and industries including, financial services, manufacturing, construction, emergency services, social care, hair and beauty, retail and healthcare. From Associate to Chartered Member level a prerequisite for inclusion in the Inside Advantage team is a thorough understanding of business operations.
Our combined HR and business experience enables us to offer operationally focused common sense people solutions with consideration to commercial and financial outcomes. We understand the challenges of managing in today's increasingly competitive environment. We have walked the walk and understand both management and worker perspectives. This understanding is integral to the delivery of effective relationship enhancing performance solutions that deliver tangible results.